Sellers unfortunately need to know what they don't know; they need someone they can trust to help guide the way to a successful outcome.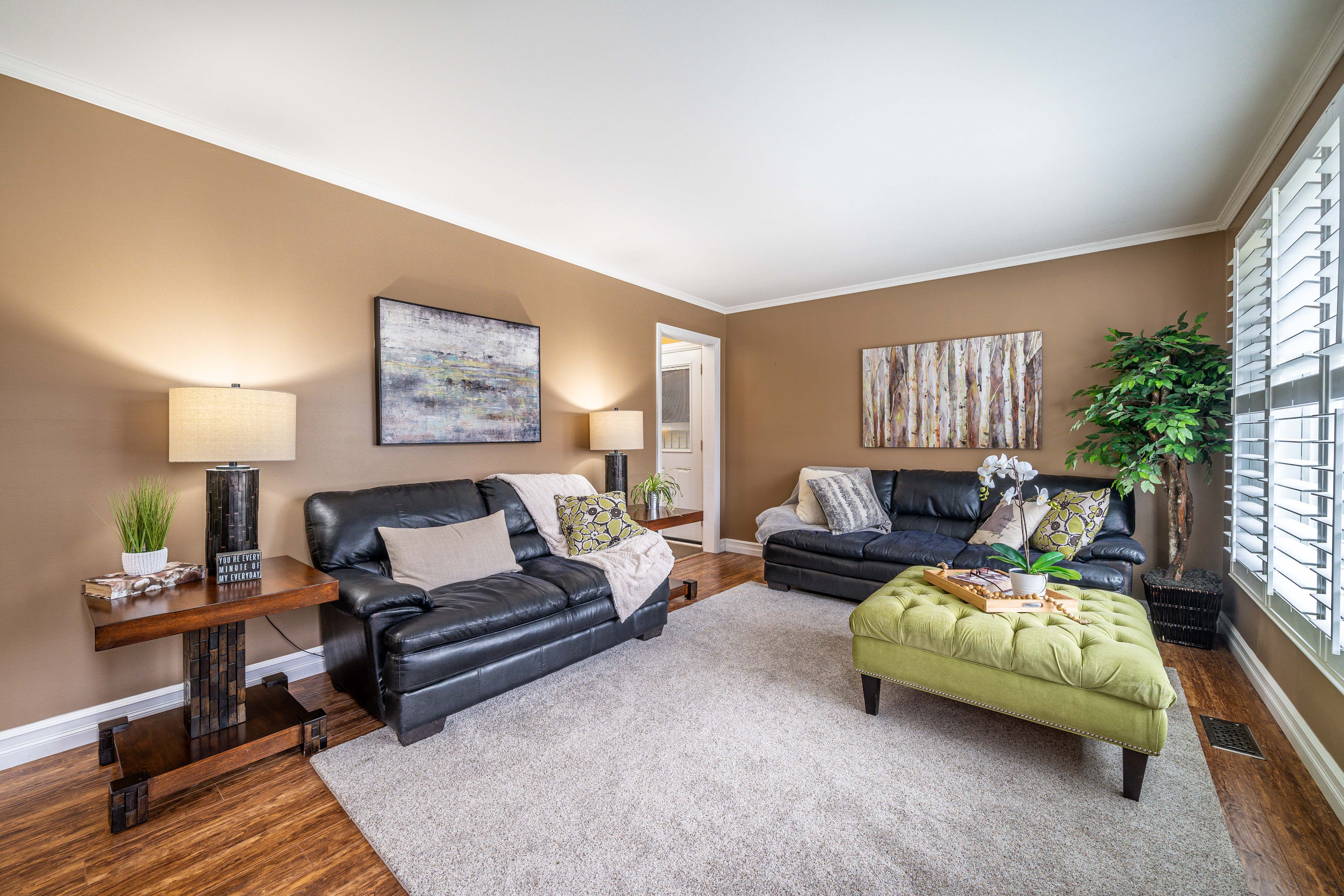 This article first appeared in the Staging Standard Magazine, May 2020, written by Deb Halloran, Impact Home Staging.  
The saying "You never get a 2nd chance to make a first impression" has never been so true than it does during difficult times.

Trying to differentiate yourself when selling your home can be a daunting task, leaving you confused and frustrated on where to even start. Most people don't have the time or expertise to know what works and what doesn't. Welcome to the world of Home staging.

Home staging at its core, is a marketing tool for Sellers and Real Estate Agents to help prepare a home for sale. Home stagers create a visual value which in turn helps sell that vision that potential home buyers need to visualize themselves in that particular home, hence achieving the final goal…a viewing appointment. This will confirm that the first impression has merit.

Did you know that 76% of buyers begin their search online? And that 99% of millennials start their search online? This is crucial information when the average age of a home buyer is 34 years old. Therefore, a listings photographs can either make or break a sale.

That's a pretty powerful statistic when you want your house sold fast and for as much money as you can get. In busy times, or even more in difficult times, home staging is the difference between an offer and a bidding war.

For example, have a look at the before and after pictures posted. Would you book a viewing on this house if you only saw the before pictures? Maybe, depending on how desperate you were, but most likely you would move on to the next listing. Professional pictures can maximize the opportunity to secure a buyer.

Dramatic difference isn't it? Now you have a glimpse of the powerful impact that great staging and great photographs have on a successful and rewarding sale. The odds of a faster sale and more money earned, has just been greatly increased.

Recently, I had an opportunity to prove this point. I received a phone call from a Real Estate Agent who had just bought a house with a tight closing date and had to sell her current house as soon as possible and for a high dollar. She told me she knew the only way to achieve these lofty goals was to enlist the help of a home stager that she trusted. In the next 5 days the consultation was done, the "homework" (clean up, depersonalizing) for the seller was completed, the professional painter was in, staging was completed by CSP (me), professional photographs were taken, and on day 5 the house was listed for $400,000 a very optimistic and aggressive price. Twelve hours later, after 2 showing and 2 offers, there was an accepted off for 10% over asking price.   

Sellers unfortunately need to know what they don't know; they need someone they can trust to help guide the way to a successful outcome.  CSP's are trained to help sellers in all areas to help maximize their equity return on the biggest transaction of their lives, the sale of their home.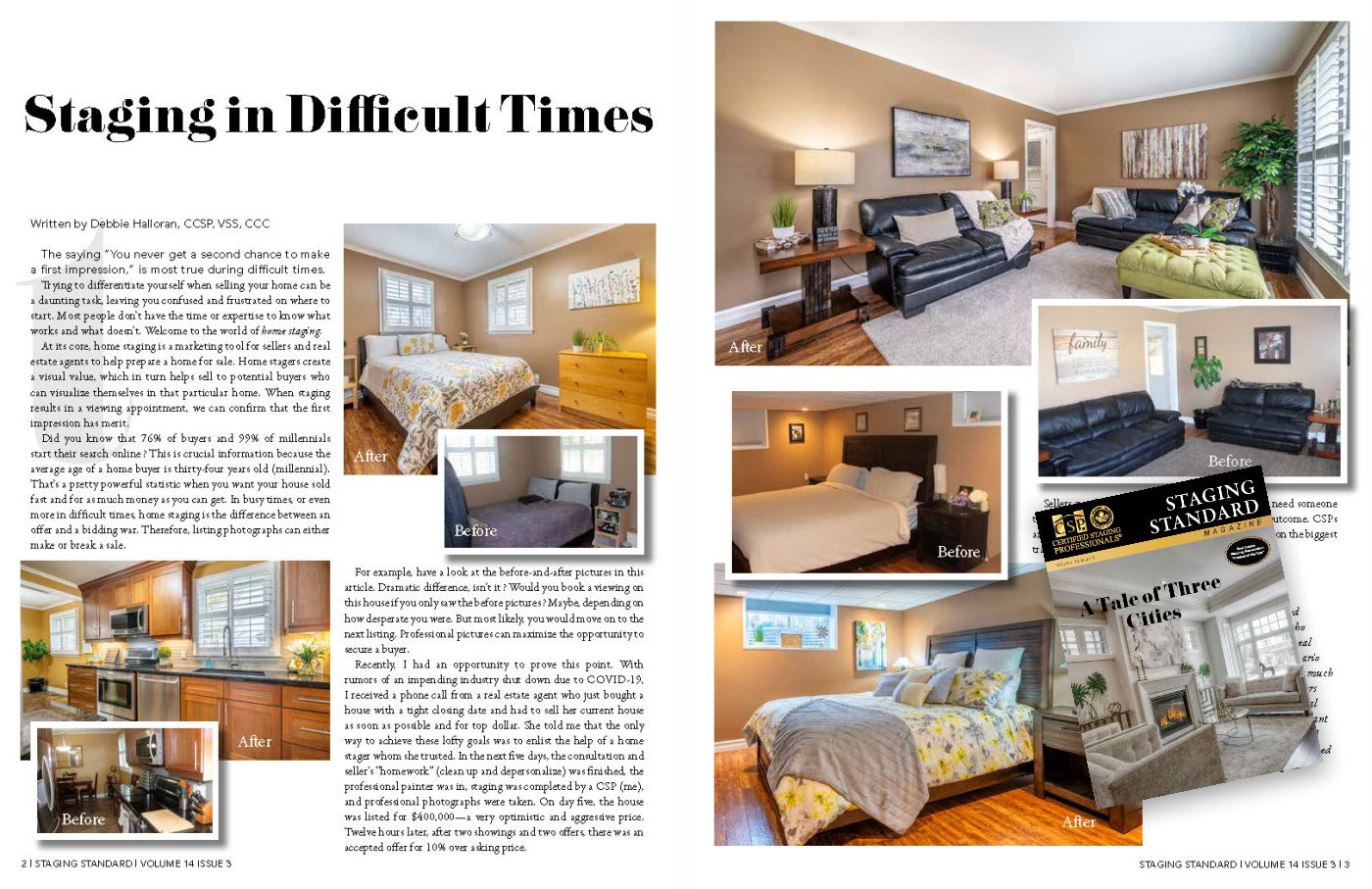 Deb Halloran is a Certified Staging Professional (CSP) who focuses on helping sellers and Real Estate Agents in Brantford, Ontario and surrounding areas secure as much equity as possible. She is an honours graduate of the CSP International Staging Academy, a Certified Vacant Specialist as well as an honours Certified Colour Consultant. She can be reached at deb@impacthomestaging.ca
Editor's Note: 
This property sold within 1 day at $40,000 OVER ASKING!